Displays Cases and Fixtures
Whether you're in the market for the perfect trade show booth, or you need an eye catching, custom built centerpiece for your storefront, SoCal Carpentry can build it for you.
Contact SoCal Carpentry For Your Free Estimate Today.
Business Display Cases and Fixture Installations in San Diego.
SoCal Carpentry Fine Cabinets and Finish Carpentry is a leader in building high-end display cases, fixtures, furniture, and more in San Diego. We start each of our San Diego Display Case jobs with a free consultation to really go over the project, dive in to see what it is the client is looking to achieve, provide feedback, and ultimately ensure that SoCal Carpentry is a great fit for your business display case project.
All of our work is made to order, our building process for display cases will begin with a full CAD (Computer Aided Design) drawing of your project, during our initial consultation, Barry, the owner of SoCal Carpentry will take all of the measurements for the job, allowing him to then go to work designing the perfect piece for your business.
Your display case is so much more than something you put your product in, a display case is part of your businesses entire branding package, if the case doesn't fit your storefront, if your products cannot be displayed in a way that is appealing to customers, or if it slows down your team then your display case is working against you. Barry has years of experience designing and building beautiful, custom pieces that are both functional, and appealing. Working with Barry allows you to get hands on in the design process and build the perfect display for your store, every piece of the project will be custom built in-house by Barry using the high end machinery, wood working tools, and craftsmanship of a true carpenter.
Custom Display Cases Are Great For
Storefront displays in high traffic areas.
Attracting customers to your products.
Displaying your products in a sensible, attractive, and functional way.
Branding.
Custom Built Display Cases.
Storefront fixtures and installations.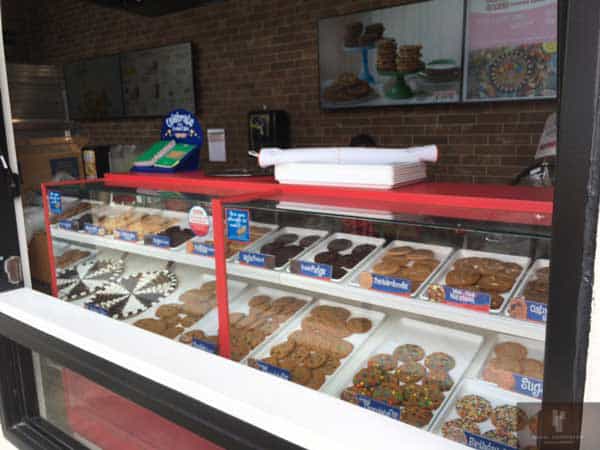 F.A.Q.
Frequently Asked Questions
Are your display cases expensive?
Any custom piece is going to come with a higher cost, since SoCal Carpentry builds bespoke fixtures that are made to order, the cost will be higher than buying something pre-built, however, the fixture will pay for itself in the ability to customize it to match your branding, increased functionality, and overall design.
Do You Offer More Than Display Cases?
Yes, SoCal Carpentry is a full service Finish Carpentry and Fine Cabinet maker in San Diego, we specialize in building custom cabinets, closets, furniture, and business installations for our customers that are designed, and built in house using only the highest quality materials.
What is the build process for a custom display case?
Our Display Cases are built using the same process as all of our projects. We begin with a free consultation to get the scope of the project, we use CAD to design the project, build the timeline, and provide an estimate for the project. We then build and install your piece to your exact specifications. Want to find out more? Take a Look.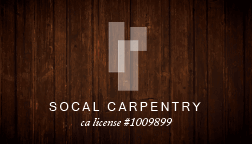 SoCal Carpentry
Finsih Carpentry and Fine Cabinets
1202 Knoxville St. San Diego, Ca 92110
Finish Carpentry and Fine Cabinets
License Number 1009899
1202 Knoxville St. San Diego, Ca 92110