Contact SoCal Carpentry For Your Free Estimate Today.
Change the look and feel of your entire kitchen with custom countertops. Add built-in elements that will make your kitchen more efficient and comfortable. Contact SoCal Carpentry today for more information on upgrading your countertops.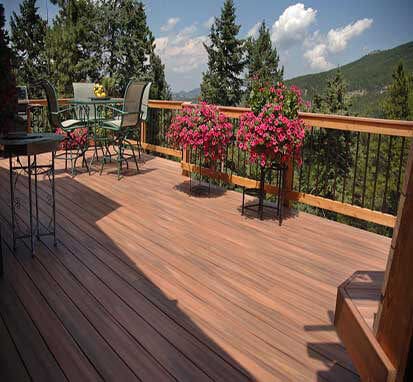 Create a great place to relax or entertain your friends. With a custom built deck or patio structure, you can turn your backyard into the perfect place to read the morning paper, relax under the stars or host a get together with your family and friends.
Looking for something fun for your children? A tree house is the perfect addition to your home. Add a custom ladder or built-in look out to transform your backyard into whatever your child can imagine!
Tiny Homes are all of the rage right now! This growing trend has millennials trading in full-sized homes for these mobile and efficient homes. SoCal Carpentry specializes in high end woodworking, millwork and finish carpentry making a tiny house the perfect project for SoCal Carpentry to build for you.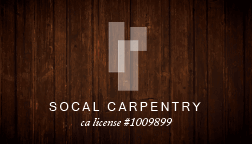 SoCal Carpentry
Finsih Carpentry and Fine Cabinets
1202 Knoxville St. San Diego, Ca 92110
Finish Carpentry and Fine Cabinets
License Number 1009899
1202 Knoxville St. San Diego, Ca 92110